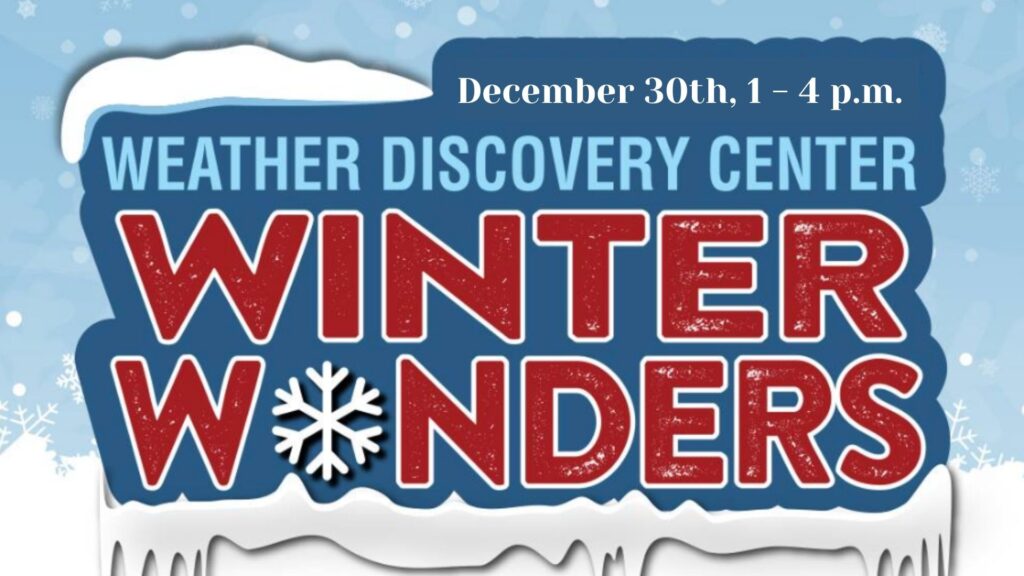 Ever wonder why it gets cold in winter or how snowflakes form? Why is snow white and how do animals survive extreme temperatures? Learn all this and more by joining us for Winter Wonders on Thursday, December 30th from 1:00-4:00 p.m.
Children will explore the topics through activities, interactive learning and crafts. Grow a snowflake, make a snowstorm in a jar and have some fun with blubber! A snack and free time on the exhibits are included with this program. The cost is $15.00 per child due at sign-in.
We ask that children are pre-registered by Monday, December 27th either by calling 814-938-1000, e-mailing info@weatherdiscovery.org, or by completing the online form at https://form.jotform.com/213355834714154. If you should need to cancel your registration, please let us know as it's greatly appreciated. If space is available, walk-ins are welcome to attend.
This is a drop off program best suited for kids in grades first through sixth.