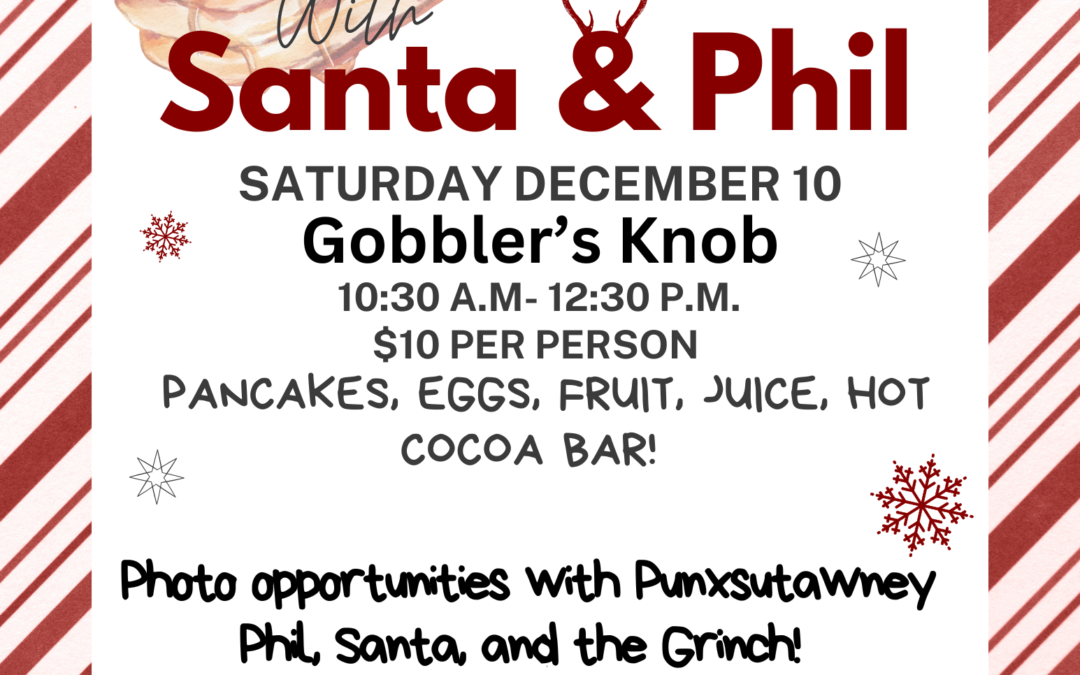 The Punxsutawney Groundhog Club Inc. and Punxsutawney Weather Discovery Center present PJ's & Pancakes with Santa & Phil.
Saturday December 10 from 10:30 a.m.-12:30 p.m. at Gobbler's Knob. Menus includes pancakes, eggs, fruit, juice and cocoa. Tickets are $10 per person and include photo opportunities with Punxsutawney Phil, Santa, & the Grinch. All tickets also include a hot cocoa bar pass
and kids can visit the cookie decorating station! There will also be a Santa's Toy Bag raffle & Land of Sweets Bake Sale.