Looking for something fun and special to do? Check out our Special Events!
Jun
22
Sat
Sloppy Science Day
Jun 22 @ 10:00 am – 3:00 pm
Children- $10, Non-participating adults – $6
It's a sloppy, messy, goopy day full of science, learning and most of all – fun! What you'll do: Sensory Dig – dig in our pool full of chocolate pudding to see what your fingers can find!
Fizzy Science – watch our geyser erupt from a bottle and learn the science behind it.
Extreme Bubbles – make the biggest bubbles you've ever seen!
Elephant Toothpaste – Elephants need to brush too – learn how to make their toothpaste.
Plus lots more! Check back periodically as we update our Sloppy Science Day activities and information.
Sep
21
Sat
BLINGO Fundraising Event

@ Punxsutawney Eagles Club, second floor
Sep 21 @ 11:30 am – 4:00 pm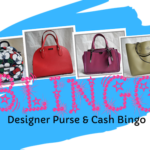 Like Bingo? Then you'll LOVE BLINGO! It's Bingo for designer purses and cash! Your ticket gets you 16 BLINGO game cards, including one for the final game for $1,000 cash,  plus heavy appetizers and non-alcoholic beverages. Throughout the event there are more chances to win with Tip Boards, 50/50 games and a Chinese Auction. View our Facebook 2019 BLINGO photo album to see the prizes.
Tickets are $35 per person and available now at the Weather Discovery Center or from any board member. Cash and MC, VISA, Disc welcome. You can purchase tickets by phone by calling 814-938-1000.